---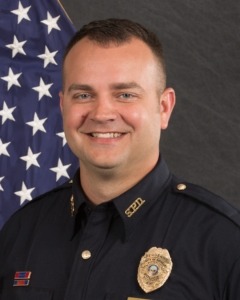 Colonel Emery Frye
Chief of Police
Colonel Frye started his career at Louisville Metro Department of Corrections in 2006. He became an officer with the Shively Police Department in 2008. He began serving as a Police training officer in 2011. In 2011 he attended the Drug Recognition Expert School with the Los Angeles Police Department. Colonel Frye is a certified RADAR/LIDAR instructor. He was promoted to the rank of Detective in February 2012 and served in the Criminal Investigations Division. He was promoted to Sergeant in November 2012 where he served as the day shift patrol supervisor. Colonel Frye was the supervisor of the Criminal Investigations Division from 2016 to 2020, handled Internal Affairs investigations, and oversaw the property room. Colonel Frye received his bachelor's degree in Criminal Justice from Bethel University. Colonel Frye was promoted to the rank of Major in December 2020 and then to the rank of Colonel in July 2022.
---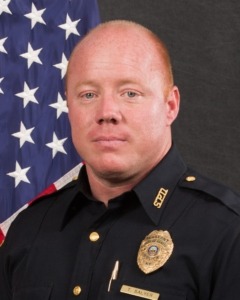 Major Tim Salyer
Patrol Major
Major Tim Salyer began his career with Shively Police Department in August 2008 as a patrol officer.  In 2011 he became the first K9 officer for the Shively Police Department.  He was promoted to the rank of sergeant in 2012 and assigned to an administrative position.  In 2014 he became the first sergeant over the Special Investigations Unit.  In December 2020, he was promoted to the rank of Patrol Major where he oversees patrol and fleet.
---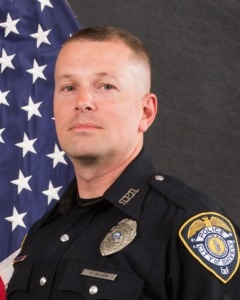 Major Patrick Allen
Administrative Major
Major Allen was hired in 2010 and worked Patrol from 2010 to 2015.  During this time Sgt. Allen was a PTO training officer and served often in the capacity of acting sergeant.  In 2015 Major Allen was moved to the Shively Police Criminal Investigations Division and handled domestic violence cases until being transitioned into handling Major Crimes as well.  Major Allen later was promoted to the Sergeant over the Shively Police Criminal Investigations Division and served as the Sergeant over the property room.   Major Allen previously handled media relations as the department's public information officer. Major Allen was promoted to the rank of Major in July 2022.  

---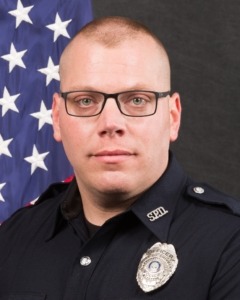 Sergeant Chad Kolter
Sergeant
Sergeant Kolter began his public safety career over 20 years ago. In 2008 he graduated from the Department of Criminal Justice Training. Prior to his employment with the City of Shively; he served as a Deputy U.S. Marshal assigned to the Joint Terrorism Taskforce, a Detective with a multijurisdictional Drug Taskforce, Arson Investigator, and member of a Special Operation Team with previous agencies.
His career with the Shively Police Department began in June of 2013. Since then, he has served in patrol as an officer, police training officer, and was assigned to the traffic unit. Sergeant Kolter was promoted to Sergeant in December of 2020. He is a nationally certified instructor in Incident Management with the Center of Domestic Preparedness, a Hazardous Materials Technician Instructor, Emergency Medical Technician, and Collision Reconstructionist.